What to expect from Ultrasonic Rhinoplasty Recovery?
When considering an Ultrasonic Rhinoplasty surgery, consulting with a rhinoplasty expert and understanding the recovery process is essential. The recovery from an ultrasonic nose job is integral to achieving the best ultrasonic rhinoplasty results, and understanding what to expect can help you prepare for a smoother healing journey.
What to expect from Ultrasonic Rhinoplasty Recovery?
When considering an Ultrasonic Rhinoplasty surgery, consulting with a rhinoplasty expert and understanding the recovery process is essential. The recovery from an ultrasonic nose job is integral to achieving the best ultrasonic rhinoplasty results, and understanding what to expect can help you prepare for a smoother healing journey.
What is Ultrasonic Rhinoplasty?
In nose surgery, ultrasonic rhinoplasty is a cutting-edge technique that reshapes the nasal bones for both aesthetic and functional purposes. Unlike traditional rhinoplasty techniques, which involve manually breaking and reshaping the nasal bone, ultrasonic rhinoplasty is a minimally invasive procedure.
This advanced procedure, including the piezo rhinoplasty offered at Zarrabi MD, employs ultrasonic technology to deliver results that are not only more precise but also less traumatic for the patient.
Preparing for Recovery after Ultrasonic rhinoplasty procedure
Undergoing an ultrasonic rhinoplasty is a significant decision that requires careful planning and preparation, not just for the surgery itself but also for the recovery period that follows. Here are some essential steps to ensure a smooth and successful ultrasonic rhinoplasty recovery.
Discuss with your surgeon
Before the procedure, it's crucial to have an in-depth consultation with your surgeon to discuss the surgical plan, which may include the use of minimally invasive procedures and specialized surgical techniques. This is the time to ask questions about how ultrasonic rhinoplasty differs from traditional methods in terms of tissue trauma and impact on surrounding tissue. Your surgeon will provide guidelines on what to expect during the recovery period, including potential side effects like swelling around the nasal tip or complications related to a deviated septum.
It's also essential to discuss your expectations for reshaping the nose bone and any modifications to bone and cartilage. Understanding what this advanced surgical technique can and cannot achieve will help you set realistic and achievable goals, ultimately leading to higher satisfaction with the results. Your surgeon will outline the timeline for resuming normal activities and what to monitor for in terms of healing and potential complications.
Plan ahead for Your Post-Op Recovery Period
Before undergoing surgery, preparing for your ultrasonic rhinoplasty recovery is essential to ensure a smooth healing process.
Start by obtaining all prescribed medications for pain management before your procedure. Additionally, assemble a recovery kit that includes essential items for post-operative care. This kit should contain cold packs to help reduce swelling, saline solution for gentle cleaning of the surgical area, and a selection of soft foods that are easy to eat, minimizing discomfort during the initial recovery phase of your ultrasonic rhinoplasty procedure. By taking these preparatory steps, you set the stage for a more comfortable and streamlined healing journey.
Before your ultrasonic rhinoplasty procedure, you should also arrange for a caregiver who can drive you home after the procedure, stay with you for at least the first 24 hours, and assist you with basic tasks and symptom management is crucial. This support is invaluable for ensuring a smooth initial recovery. Additionally, prepare your living space to create a comfortable recovery environment. Stock up on pillows and blankets to help keep your head elevated and minimize swelling, and gather entertainment options like books or movies to keep you occupied as you heal. Organizing these elements in advance allows you to have a more relaxed and manageable recovery experience.
The long-term recovery phase is crucial for achieving the best possible ultrasonic rhinoplasty results. Here's what you can expect in terms of when to see final results, follow-up appointments, and long-term care for your nose.
Gradual Changes: While most of the swelling will have subsided within the first few months, minor changes can continue to occur for up to a year.
Final Appearance: The complete healing process can take up to a year, and that's generally when you can expect to see the final, refined shape of your nose.
Photographic Progress: It's a good idea to take periodic photos to track the progress and changes in your nose's appearance over time.
Nasal Cleaning: Continue gently cleaning the nasal area per your surgeon's guidelines, usually using a saline solution or prescribed ointment.
Moisturize: Keep the skin around the nose moisturized to help with dryness or irritation.
Avoid Sun Exposure: Protect your nose from exposure to direct sunlight, as the skin will be more sensitive and prone to sunburn.
Stay Hydrated: Proper hydration can aid in the healing process, so make sure to drink plenty of water.
Light Exercise: You may be able to resume light exercise, such as walking, but consult your surgeon for personalized advice.
No Heavy Lifting: Continue to avoid strenuous activities and heavy lifting, as these can exacerbate swelling and slow down the healing process.
Social Activities: While you can likely return to social activities, be mindful of your healing nose, avoiding situations where it might be bumped or touched.
Work/School: If you haven't already, you should be able to fully return to work or school, but be cautious about physical activities that could impact your nose.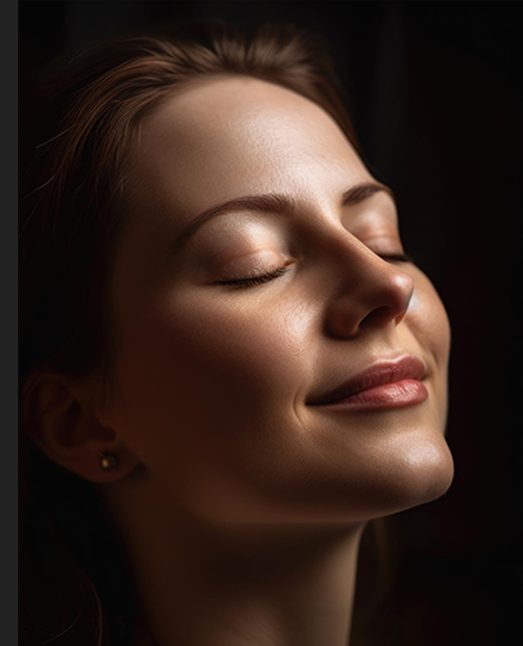 Regarding long-term healing and maintenance after your ultrasonic rhinoplasty, dietary supplements can play a supportive role. However, it's crucial to consult your surgeon before incorporating any vitamins or supplements into your regimen.

Your nose will be more sensitive to sun exposure for several months, so always use sunscreen or wear a hat when outdoors.

Maintain a regular skincare routine to keep the skin around your nose healthy. Consult your surgeon for any specific products that may be beneficial.

Be cautious in activities that could result in a nose injury, as your nose will be more fragile during the healing process.
Participating in consistent exercise routines and adhering to a nutritious diet can accelerate the healing process and enhance long-term outcomes.

Limit Alcohol and Smoking:
Both can affect your body's ability to heal and maintain the results of the surgery, so it's best to limit or avoid them.
Don't underestimate the impact of mental health on physical healing; stress management techniques like meditation can be beneficial.
Guidelines for Ultrasonic Rhinoplasty Recovery
Recovering from an Ultrasonic Rhinoplasty requires careful attention to post-operative care. To help you navigate this crucial period, here are some straightforward guidelines on what to do and avoid for a successful recovery.
Adhere to Your Surgeon's Guidelines for Post-Surgery Care:
Your surgeon will offer personalized guidelines that are customized to meet your requirements. Following these guidelines is crucial for optimal healing and achieving the best results.
Elevate Your Head to Minimize Swelling: Keeping your head elevated, even while sleeping, can help reduce swelling and speed up healing.
Utilize Ice Packs to Alleviate Inflammation: Applying ice packs around the nose and eye area can help minimize swelling and alleviate discomfort. However, avoid direct contact with the nasal area to prevent complications.
Refrain from Engaging in High-Intensity Activities: Strenuous exercise and heavy lifting can exacerbate swelling and prolong the healing process. Consult your surgeon before resuming such activities.
Avoid Blowing Your Nose: Blowing your nose can disrupt the surgical site and cause additional swelling or bleeding. Use tissues gently if needed, and consult your surgeon for specific guidelines.
Steer Clear of Exposing the Operated Area to Direct Sunlight: After surgery, your skin will be more sensitive, and direct sun exposure can lead to sunburn and slow down the healing process. Always use sunscreen or wear a hat when outdoors.
Tips for a Smooth Recovery
A successful recovery from ultrasonic rhinoplasty involves more than just physical healing; it also requires lifestyle adjustments, the right products, and attention to emotional well-being. Here are some tips to help you navigate this crucial period.

Specific lifestyle adjustments can be highly effective to enhance your recovery following ultrasonic rhinoplasty. Consuming a well-balanced diet that's rich in essential vitamins and minerals is crucial for facilitating healing. Foods that are protein-rich and low in sodium can be especially helpful in minimizing swelling.
Hydration is another critical factor, so make sure to drink plenty of water to aid in healing. Adequate rest is crucial; sleeping with your head elevated can help minimize swelling.

Additionally, it's essential to avoid smoking and alcohol consumption during the recovery period, as both can impede the healing process. By incorporating these lifestyle changes, you're setting the stage for a more efficient and comfortable recovery.
In addition to lifestyle changes, certain products can be beneficial during the recovery phase of your ultrasonic rhinoplasty. Ice packs are valuable for reducing swelling and alleviating discomfort, especially in the first 24-48 hours post-surgery.
Saline sprays can assist in keeping the nasal passages moist, which is beneficial for healing. Over-the-counter anti-inflammatory medication may also be an option for managing swelling, although it's crucial to consult your surgeon before taking any new medication. Utilizing these products can significantly aid in making your recovery process more manageable and comfortable.
Maintaining a positive outlook can significantly impact your recovery, so engage in activities that uplift your mood, such as reading or watching your favorite shows. Additionally, don't underestimate the power of a strong support network.
Whether with friends, family, or online communities, sharing your experience and seeking emotional support can provide much-needed relief and encouragement during the recovery process.
The ultrasonic rhinoplasty recovery is a layered experience, encompassing immediate post-surgery care and long-term healing milestones. Patients should anticipate initial symptoms like pain, swelling, and bruising, which will progressively diminish in the weeks post-surgery. Strict compliance with your surgeon's post-operative instructions, including guidelines for managing pain and limiting activities, is vital for a successful recovery. It's especially beneficial to consult a board-certified maxillofacial surgeon like Dr. Shahrouz Zarrabi of Zarrabi MD for expert guidance. Utilizing aids such as ice packs and saline sprays can facilitate healing, and attention to lifestyle choices and emotional health is equally important.
While complications are generally uncommon, they demand prompt intervention and could prolong the overall recovery period. Scheduled follow-up visits with your surgeon are crucial for tracking your healing progress and addressing any concerns or necessary adjustments.
In essence, being well-informed about the recovery process and actively participating in your own care can significantly influence the ultimate success of your ultrasonic rhinoplasty. Consult your surgeon for personalized guidance tailored to your individual needs.